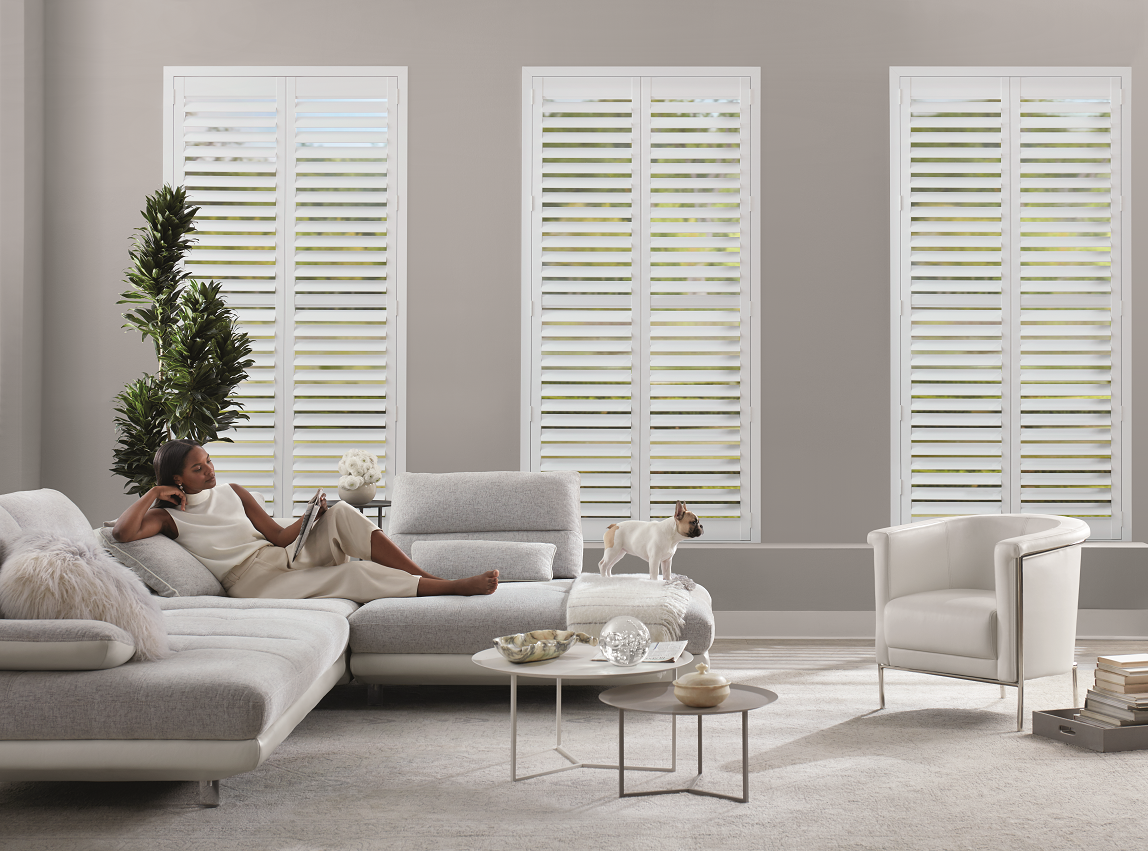 Shutters
Shutters Using natural genuine wood or Shutters combining natural wood with  durable man-made materials,  are both practical and beautiful, and have a range of colors, design styles and configurations to suit any interior.
Attractive and functional, Shutters now have the added convenience of Hidden Tile a feature that gives shutters a soft closing mechanism that is out of sight making Shutters better than ever.
Roller & Screen Shades
With their clean lines and innovative yet straightforward operation, Roller Shades are the most advanced and versatile  shades available.  Loved for their appearance, quality and different styles, they look equally as beautiful in a contemporary, minimalist space as they do under drapery panels in a classic, traditional setting.
Roman Shades
Roman shades combine the soft look of fabric folds with the operating ease and convenience of a traditional shade, stacking smoothly and evenly when raised. Roman shades can bring an elegant, traditional look to your home, or they can be contemporary and relaxed. Offered in many different fabrics, colors, folds and opacities to suit your style & needs.
Woven Woods
Woven Wood Shades add warmth and character to your space with materials that are unique in look and feel, textures that imulate those that are found in nature. Woven Woods  are the perfect choice for traditionalists and modernists alike​.
Sheer & Fabric Shadings
Sheer & Fabric Shades can transform light and provide UV protection for your furniture and interior products. Sheer & Fabric  Shadings can fill your room with soft light while maintaining a sense of privacy while still allowing light to filter through and preventing the outside world from looking in.
Cellular Shades
The magic of cellular shades with their specially engineered honeycomb shape are a unique construction that traps air and creates a layer of insulation between the window and a room's inside temperature. Cellular shades offer superior energy & efficiency, helping to keep your home warmer in the winter and cooler in the summer.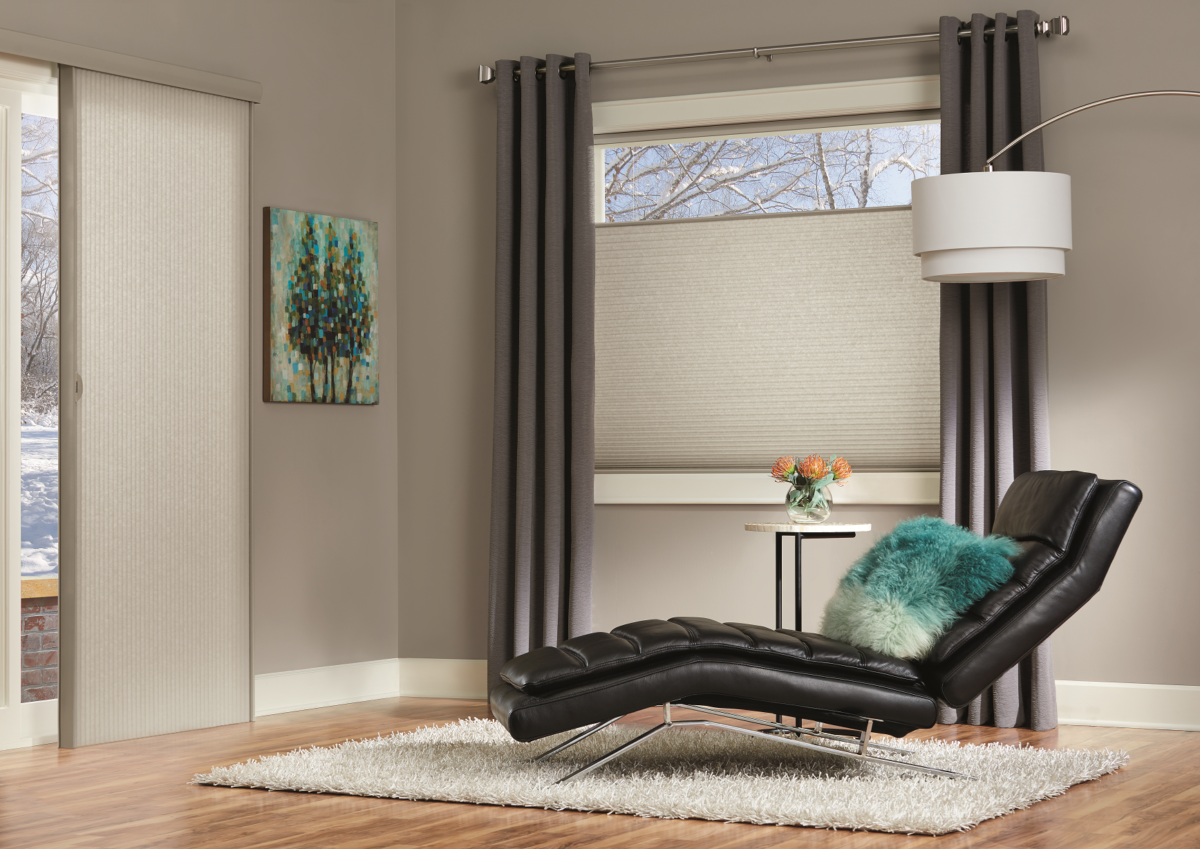 Wood & Metal Blinds
Rustic. Traditional. Classic. The combination of natural materials and durable metals is a timeless favorite. Wood & Metal Blinds offer the finest natural woods, faux woods and aluminum horizontal blinds, all products are available in numerous colors, textures and slat sizes.
Vertical Blinds
The ideal choice for sliding-glass doors or large windows, custom vertical blinds are designed in a range of materials, including vinyl, fabric and aluminum​.
Custom Drapery
Complete your look with custom draperies. Choose from timeless and on-trend fabrics, including lofty textures and alluring jacquards, artisanal embroideries and luminous sheers. 
Custom Draperies frame windows and finish off a room with warmth & Style.
Window Treatment Cleaning
Window treatments are designed to require minimal care and cleaning. Necessary care may include regular dusting and periodic vacuuming.